Daiquirí
Seal 5
What can be more adventurous then travelling through Cuba by RV? This Seal camper is suitable for a family, with 7 meters long and 3 beds (double bed in de back, caboverbed, and a dinette) it gives more then enoughs sleeping space for a family of 2 adults and 3 children. And offcourse by choosing RVing through Cuba, you hae your own kitchen on wheels to travel through this beautiful country. Dont doubt any longer and visit this country by RV now.
This RV has a full kitchen, a shower/toilet, generator, air condtioning, abs and power steering
Keep in mind, that you have to reserve the parking spots in advance, you cannot just park anywhere in Cuba. With this company you can also rent bikes, scooters or jeeps for a day.
Daiquirí
Seal 5
One type of RV
Pick up in Havanna
Camp at hotel properies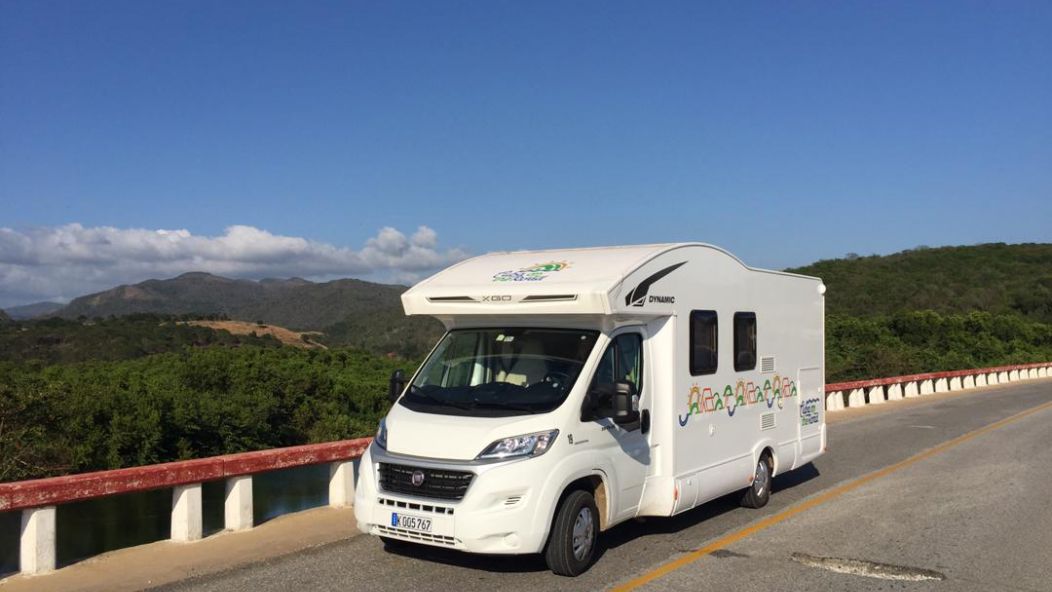 Daiquirí
Seal 5
One type of RV
Pick up in Havanna
Camp at hotel properies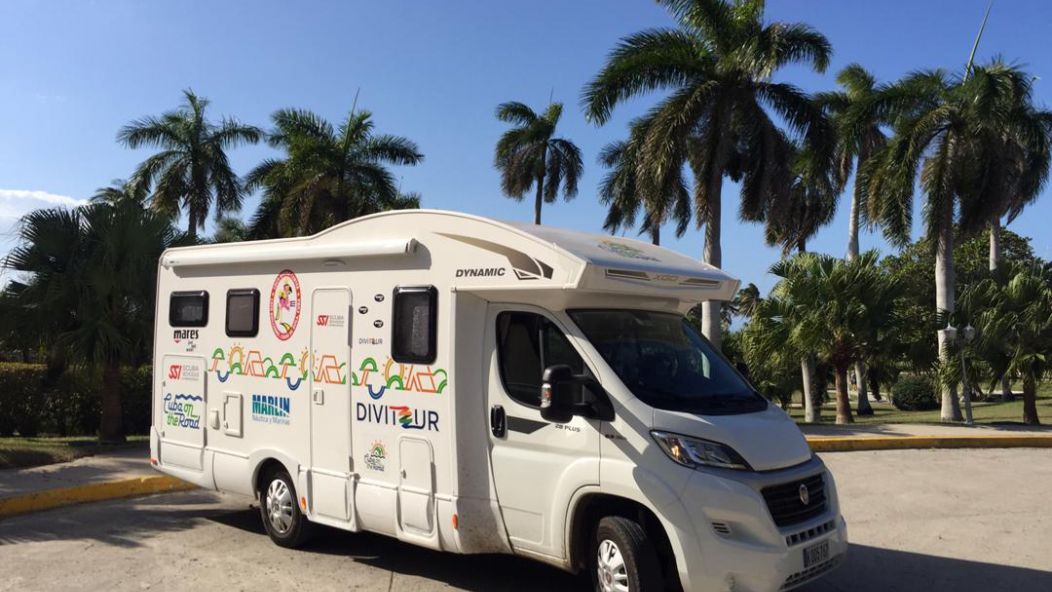 Daiquirí
Seal 5
One type of RV
Pick up in Havanna
Camp at hotel properies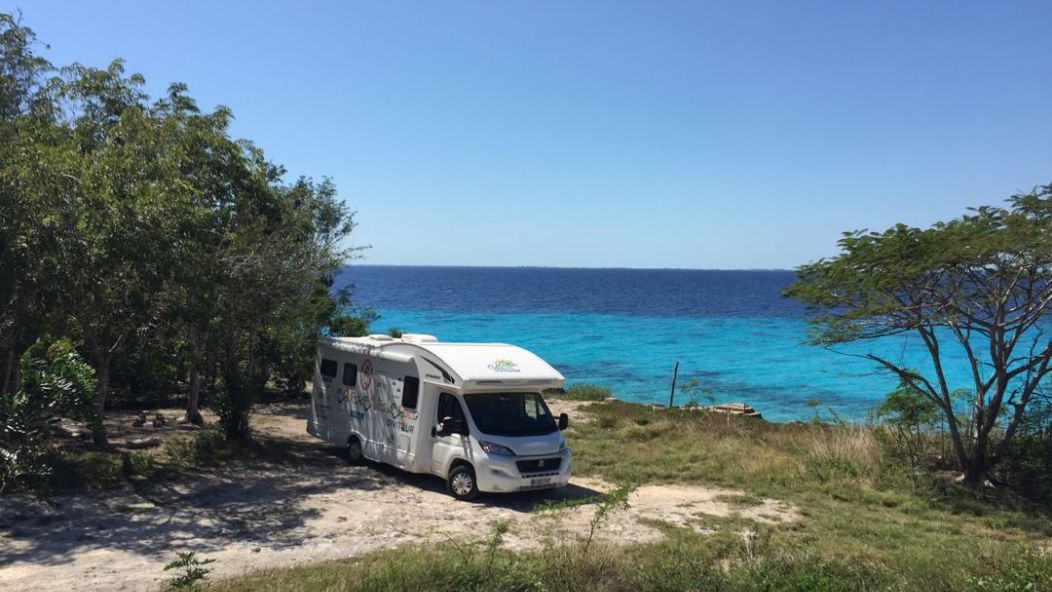 Daiquirí
Seal 5
One type of RV
Pick up in Havanna
Camp at hotel properies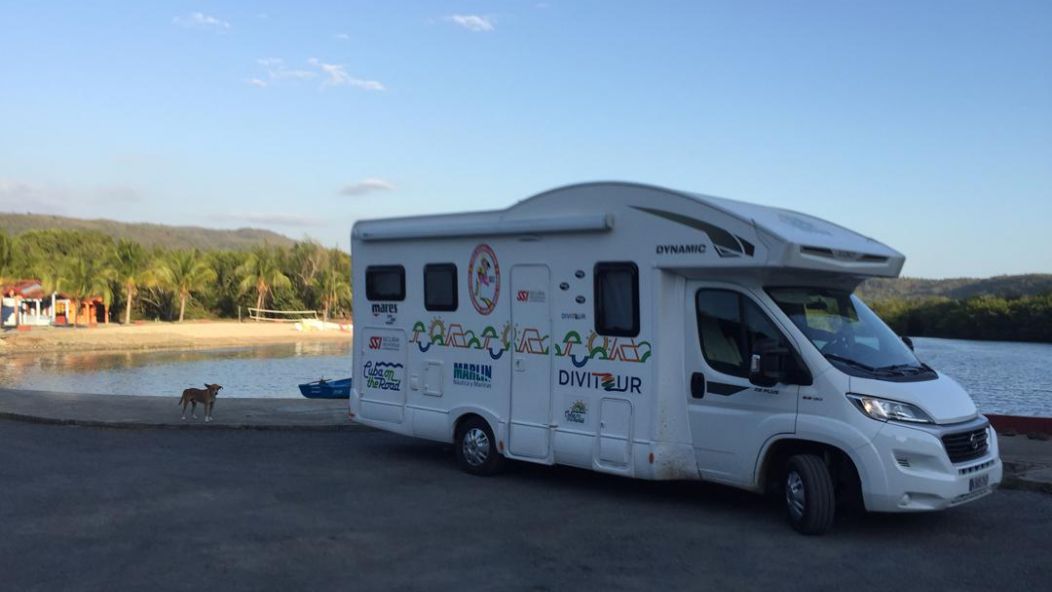 Daiquirí
Seal 5
One type of RV
Pick up in Havanna
Camp at hotel properies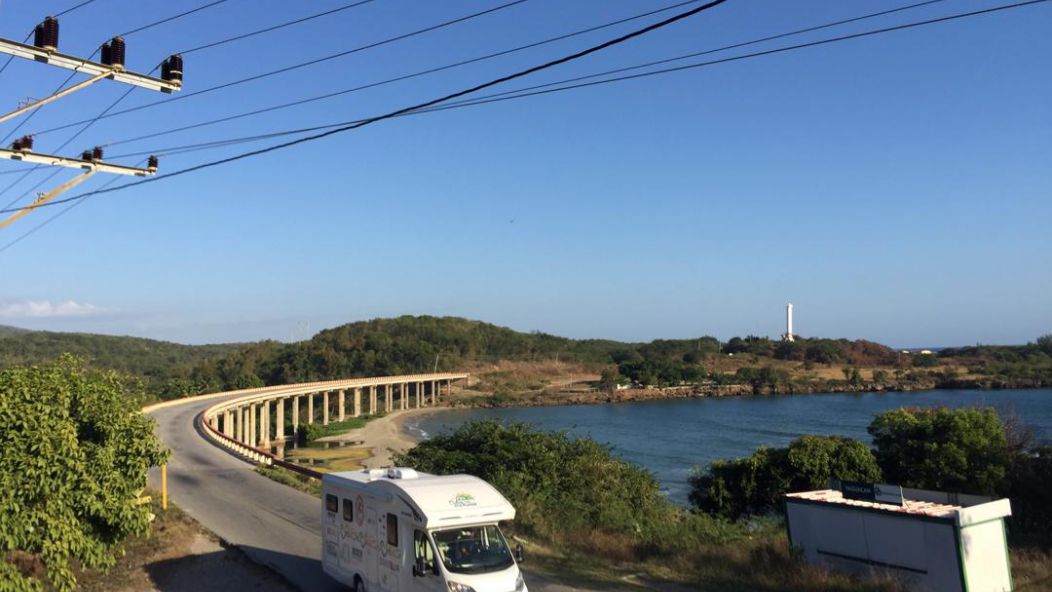 Daiquirí
Seal 5
One type of RV
Pick up in Havanna
Camp at hotel properies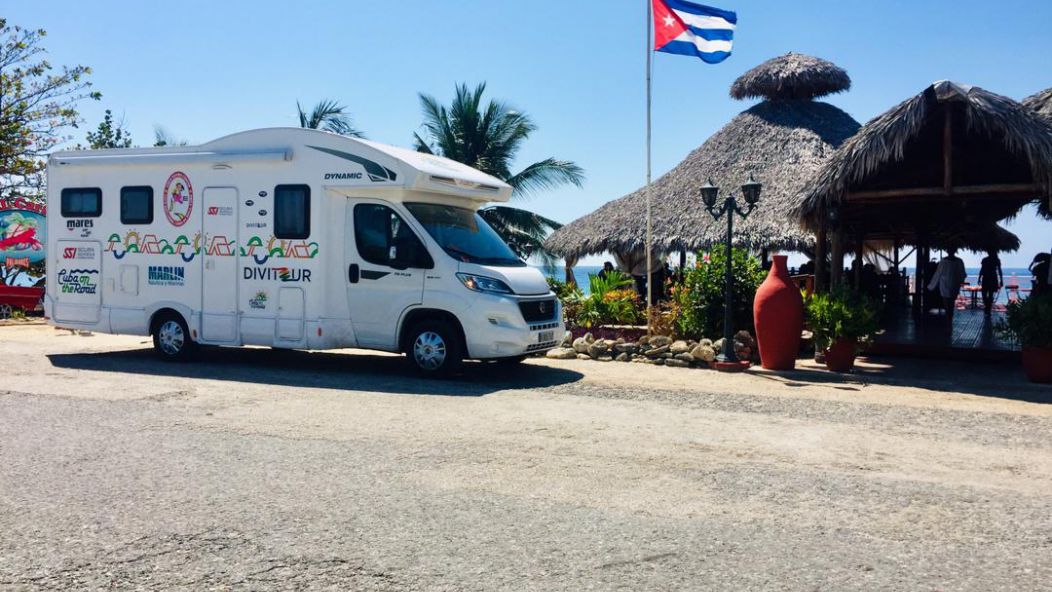 | | |
| --- | --- |
| Min. number of people | 1 |
| Max. number of people | 6 |
| Max. number of adults | 3 |
| Max. number of children | 3 |
| | |
| --- | --- |
| Dual Battery System | No |
| Power Steering | Yes |
| Cigarette lighter/charger | No |
| Waste Water Tank | Yes |
| Exterior storage bay | No |
| Propane tank | No |
| Grey/waste water tank | Yes |
| Fresh water tank | Yes |
| Fuel | Diesel |
| Engine Capacity | |
| Power Supply | 12-volt |
| ABS | Yes |
| Airbag | Yes |
| No. of seatbelts | 6 |
| Cruise control | No |
| Airco Drivers's cabin | Yes |
| Internal Walk-through access | Yes |
| Heating Main Cabin | Yes |
| Toilet | Yes |
| Shower | Yes |
| Heating Driver's Cabin | Yes |
| Slide-Out | No |
| Airco main cabin | Yes |
| Solar Shower | No |
| | |
| --- | --- |
| Width | |
| Length | 7.15 m |
| Interior height | |
| Exterior height | |
| | |
| --- | --- |
| USB port | No |
| Fly Screen | No |
| AM/FM radio | Yes |
| Fire Extinguisher | Yes |
| CD-Player | No |
| DVD Player | No |
| Generator | Yes |
| Rear Vision Camera | No |
| Awning | No |
| TV | No |
| Safe | No |
| Solar Panel | No |
| GPS | No |
| Tent | No |
| Bicycle Rack | No |
| Satellite dish | No |
| | |
| --- | --- |
| Double bed | 220 cm x 135 cm |
| Bunkbed | - |
| Dinette bed | 188 cm x 124 cm |
| Sofa bed | - |
| Overcab bed | 220 cm x 146 cm |
| Rooftop sleeper | - |
| | |
| --- | --- |
| Sink | Yes |
| Coolbox | No |
| Fridge | Yes |
| Microwave | Yes |
| Stove | Yes |
| Gas Bottle | Yes |
| Oven | No |
| Warm / Cold Water Supply | Hot and cold water |
| Freezer | Yes |
| | |
| --- | --- |
| Child seat anchor | Yes |
| | |
| --- | --- |
| Transmission | Automatic |