Go on an adventure to Chile now!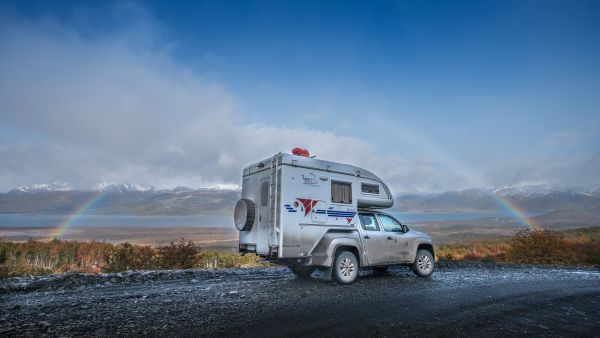 Have you ever thought about renting a camper in Chile? If so, grab your chance now! In the coming months, the rental company Holiday Rent will offer a whopping 15% discount on their camper prices.
When renting a camper in Chile, it is good to know that the head office is located in Santiago. There are also other locations such as Punta Arenas, Balmaceda, Puerto Montt, Arica and Calama. If you want to pick up the camper at one of those locations, it will be brought to the location especially for you and also returned to Santiago. You pay an extra fee for this, so keep this in mind.
Holiday Rent is a small company that values personal, flexible service. They have a small fleet of well-maintained campers in all sizes, at attractive rates. With their excellent 24-hour service, a breakdown on the road is no problem at all. Whether you go on holiday with the whole family, a group of friends or alone, this camper rental company has a suitable camper for every trip. As a tip: the Desierto Florido is in bloom between August and September. Skiing is best done during our summer vacation. All campers are equipped with all-season tires and the supplier also offers a ski box to store ski gear. It is also possible to make 'cross-border' trips to Argentina, Peru, Paraguay Brazil, Uruguay.
Discover Chili per camper
Discount : 15% on the camper price
Camper type: all Holiday Rent campers
Travel: between May and August 2023
Request a quote now without obligation
Cancellation costs
From booking to 46 days before pick up = 30% of the total cost
In the 46 days before pick up = 100% of the total cost
Check the terms & conditions of your preffered RV supplier
In addition to the general terms and conditions of Worldwide Campers, the conditions of your preferred RV supplier are also important! Here you can read all about one way possibilities, deposits, transfers en more!