Free one-ways with Road Bear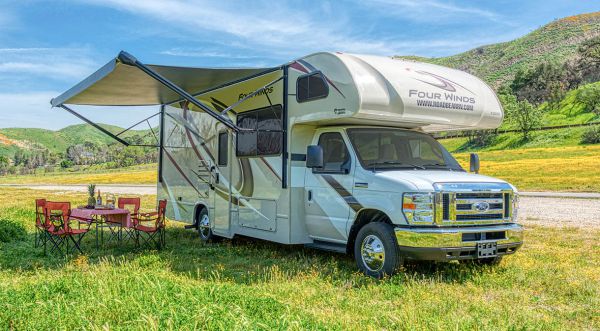 Time for that once in a lifetime Coast-to-Coast adventure? Don't Wait, book now!
Our partner Road Bear offers different one-ways for various routes in the United States. For the routes and dates below there will be no one-way fee charged. Plan your dream journey, and start enjoying the plans you made.
RV trip with Road Bear
A Road Bear camper equals luxury and comfort. These premium RVs have a lot of extras included and are suitable for all kind of travellers. You will travel with a RV that is at the most 1 year old. An overview of all the options and conditions, you can find under this link: conditions of Road Bear.
The RV
All RVs have awnings and camping tables
All slide out modells have TV/DVD and spacious beds
Possibility to book GPS and a Wifi hotspot
Free transfers to airport and airport hotels.
Safety nets for the cab over bed.
Possibility to add an all inclusive package
24/07 emergency service
Possibility for online check in for efficient and quick pick up procedure
From: Denver, Las Vegas, Los Angels or San Francisco
To: Las Vegas, Seattle or San Francisco
Pick up between: 01 October 22 and 30 October 22
From Denver, Las Vegas, Los Angels, New York City, Seattle or San Francisco
To: Orlando International Airport
Pick up between: 01 October 22 and 30 November 22
Check the terms & conditions of your preffered RV supplier
In addition to the general terms and conditions of Worldwide Campers, the conditions of your preferred RV supplier are also important! Here you can read all about one way possibilities, deposits, transfers en more!