El Monte
El Monte Class A Family Sleeper
The Class A Family Sleeper from the Supplier El Monte is their only A-Class camper type.
It allows up to 6 people inside. We believe that the best use of the vehicle is for 4 adults and 2 children (or less off course). Options to sleep in this RV are a double bed in the back, a cabover bed above the drivers cabin, the dinette, bunk beds and a sleeping sofa for smaller beds. A great choice for your Family vacation RV trip in the States
With a total length of 31 to 34 feet this RV offers more than enough comfort for your RV adventure. Features of the Family Sleeper include an internal Walk Through Acces, a slide out for more living space when standing still on the campground, a toilet, shower, oven/microwave, airconditioning and cruise control.
El Monte
El Monte Class A Family Sleeper
Locations throughout the USA
Free generator use
Also available in Japan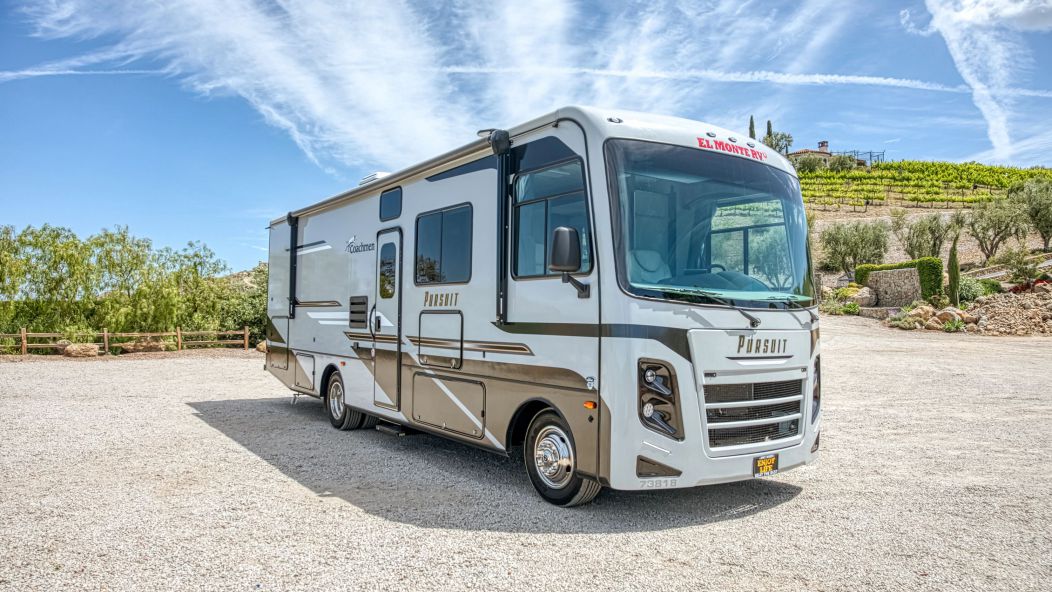 El Monte
El Monte Class A Family Sleeper
Locations throughout the USA
Free generator use
Also available in Japan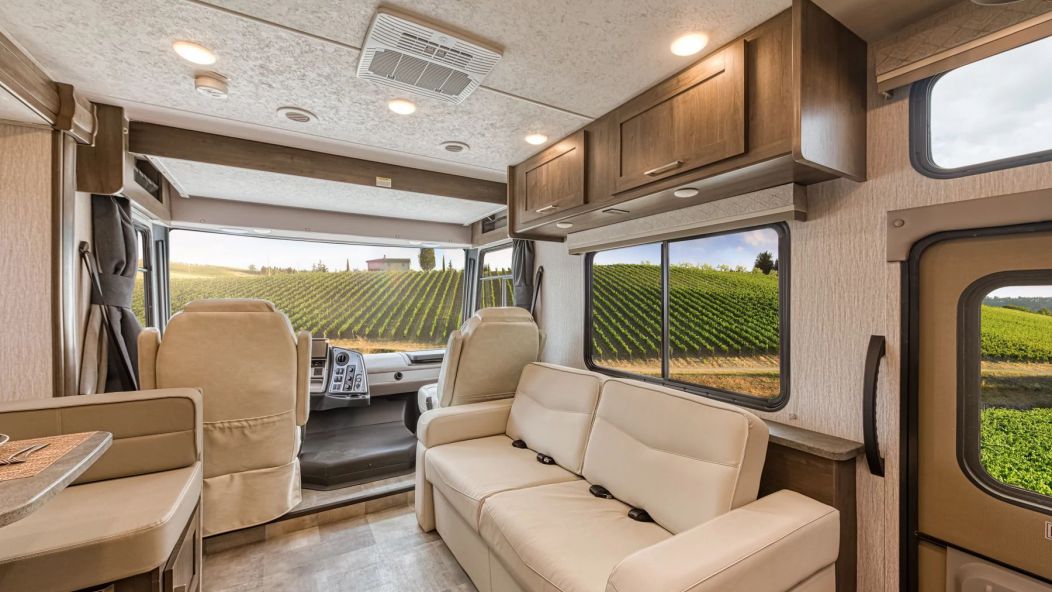 El Monte
El Monte Class A Family Sleeper
Locations throughout the USA
Free generator use
Also available in Japan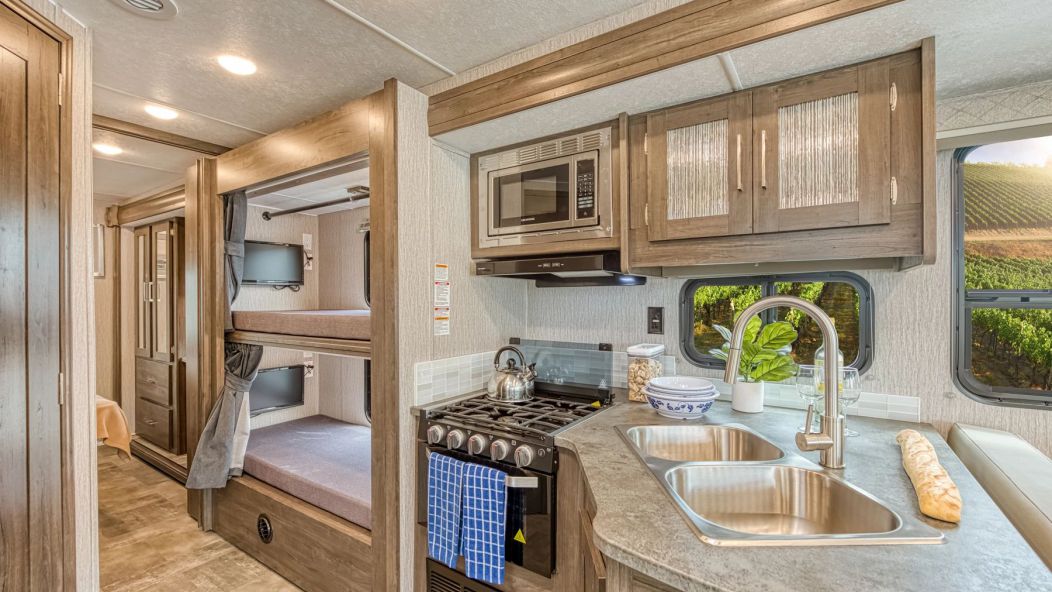 El Monte
El Monte Class A Family Sleeper
Locations throughout the USA
Free generator use
Also available in Japan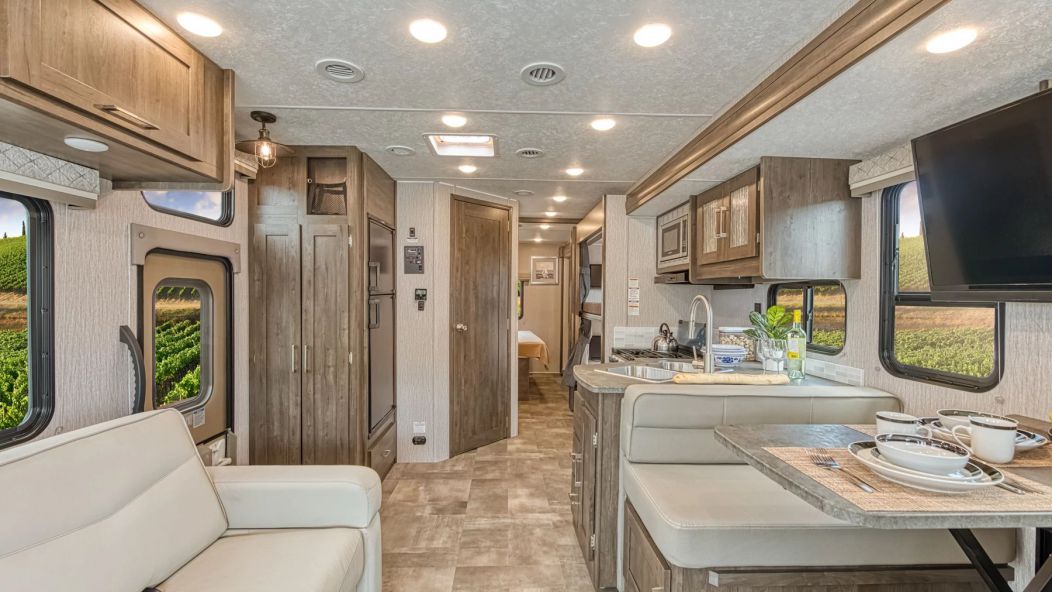 El Monte
El Monte Class A Family Sleeper
Locations throughout the USA
Free generator use
Also available in Japan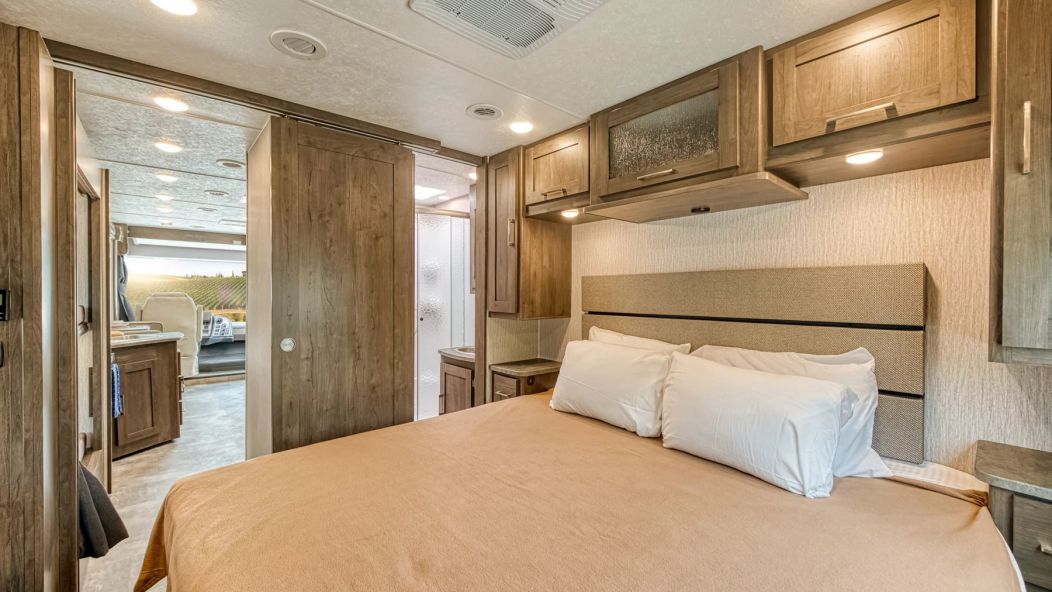 El Monte
El Monte Class A Family Sleeper
Locations throughout the USA
Free generator use
Also available in Japan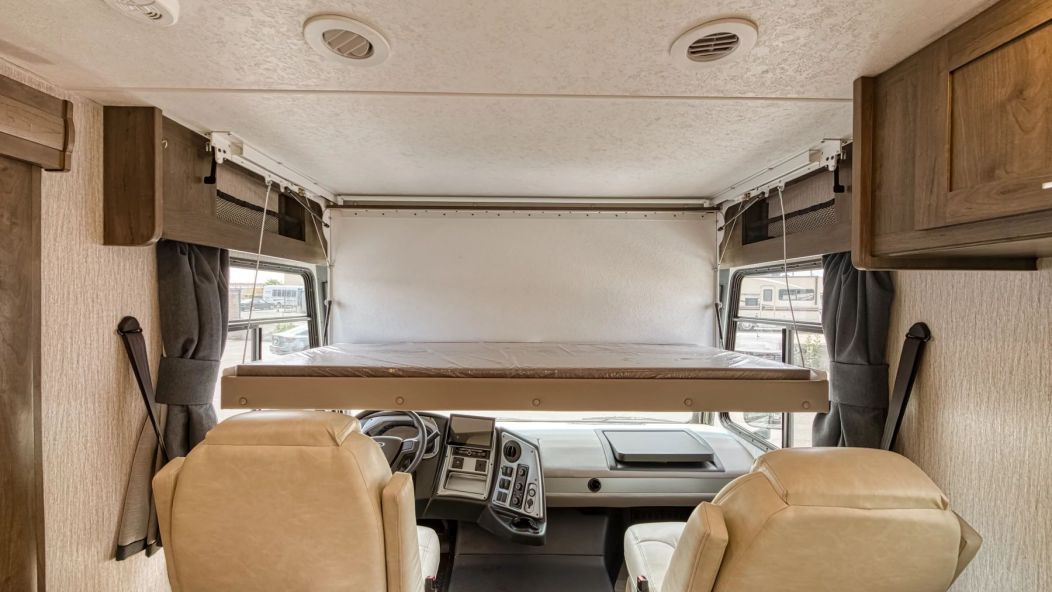 El Monte
El Monte Class A Family Sleeper
Locations throughout the USA
Free generator use
Also available in Japan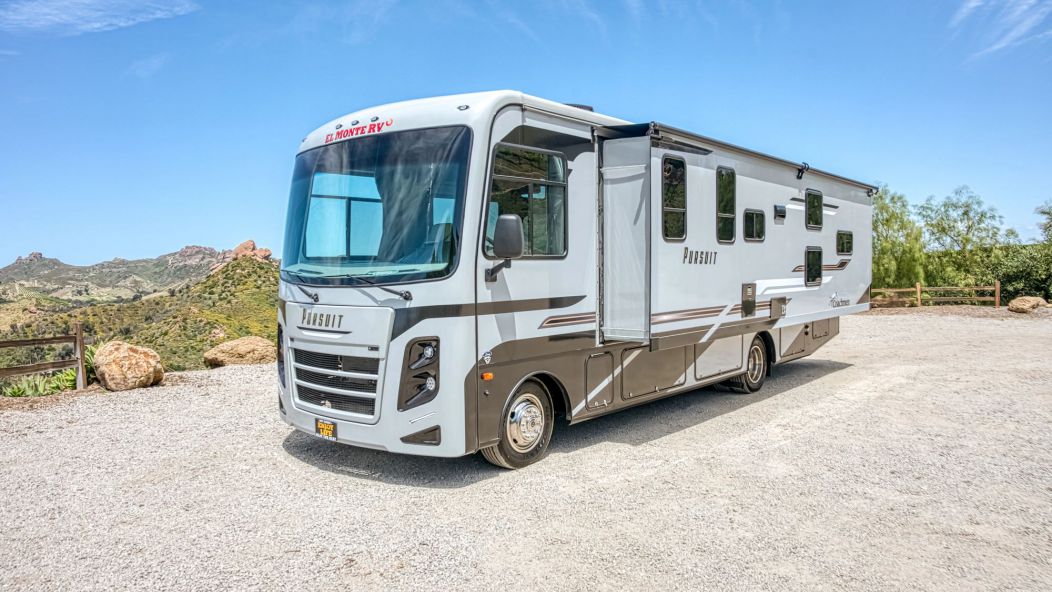 | | |
| --- | --- |
| Min. number of people | 1 |
| Max. number of people | 6 |
| Max. number of adults | 4 |
| Max. number of children | 4 |
| | |
| --- | --- |
| Fuel | Gasoil |
| Airbag | No |
| Dual Battery System | No |
| Cigarette lighter/charger | No |
| Waste Water Tank | Yes |
| Exterior storage bay | Yes |
| Propane tank | Yes |
| Grey/waste water tank | Yes |
| Fresh water tank | Yes |
| Engine Capacity | 6.8 |
| ABS | Yes |
| Power Supply | 12-volt |
| Power Steering | Yes |
| No. of seatbelts | 6 |
| Cruise control | Yes |
| Airco Drivers's cabin | Yes |
| Internal Walk-through access | No |
| Heating Main Cabin | Yes |
| Toilet | Yes |
| Shower | Yes |
| Heating Driver's Cabin | Yes |
| Slide-Out | No |
| Airco main cabin | No |
| Solar Shower | No |
| Drivers License C/C1 | No |
| | |
| --- | --- |
| AM/FM radio | Yes |
| CD-Player | Yes |
| Fly Screen | No |
| DVD Player | Yes |
| Fire Extinguisher | No |
| USB port | No |
| Generator | Yes |
| Rear Vision Camera | No |
| Awning | Yes |
| TV | Yes |
| Safe | No |
| Solar Panel | No |
| GPS | No |
| Tent | No |
| Bicycle Rack | No |
| Satellite dish | No |
| | |
| --- | --- |
| Dinette bed | 172 cm x 104 cm |
| Double bed | 187 cm x 152 cm and 205 cm x 119 cm |
| Bunkbed | 2x 177 cm x 68 cm |
| Sofa bed | 152 cm x 129 cm |
| Overcab bed | - |
| Rooftop sleeper | - |
| | |
| --- | --- |
| Sink | Yes |
| Coolbox | No |
| Fridge | Yes |
| Microwave | Yes |
| Stove | Yes |
| Gas Bottle | No |
| Oven | No |
| Warm / Cold Water Supply | Hot and cold water |
| Freezer | Yes |
| | |
| --- | --- |
| Child seat anchor | No |
| | |
| --- | --- |
| Transmission | Automatic |