El Monte
El Monte Class C Large (T)
The Class C Large from the supplier El Monte is suitable for 5 people and ideal for a great family trip through the States and or Canada. Yes you are allowed to take the El Monte RVs cross border to Canada, as long as you bring it back to the states for drop off.
This family style RV has two double beds (in the back and the cabover), but also a dinette and a sofa that can be made to two smaller beds.
The C Large is around 28 feet and with this length easy to manoevre into campgrounds. It is a really great family RV, and featured with an internal walk through acces, a shower/toilet, kitchen with a fridge, stove and oven/microwave.
El Monte
El Monte Class C Large (T)
Locations throughout the USA
Also available in Japan
Range of different size vehicles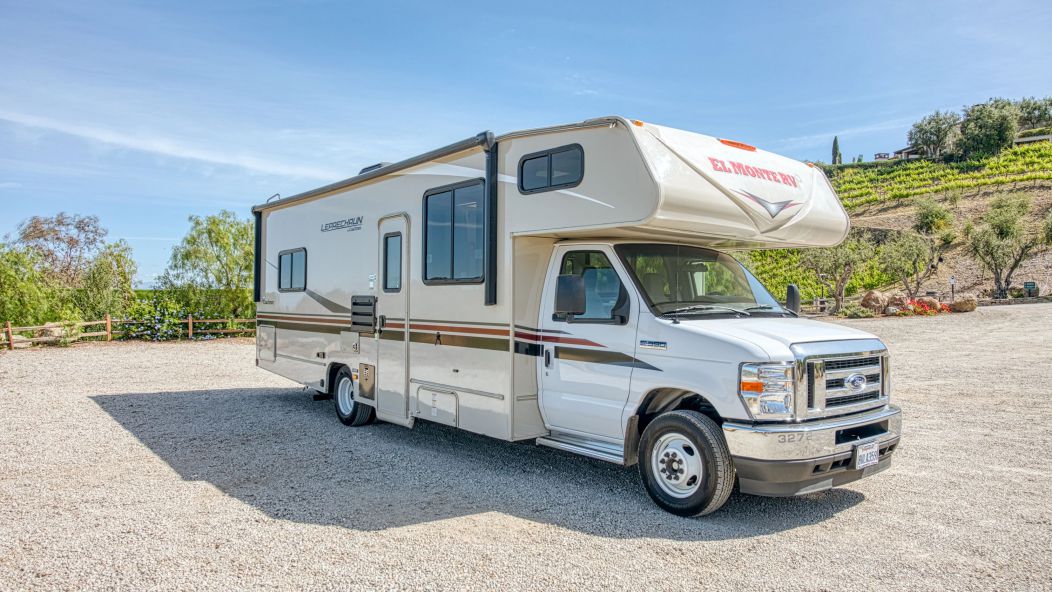 El Monte
El Monte Class C Large (T)
Locations throughout the USA
Also available in Japan
Range of different size vehicles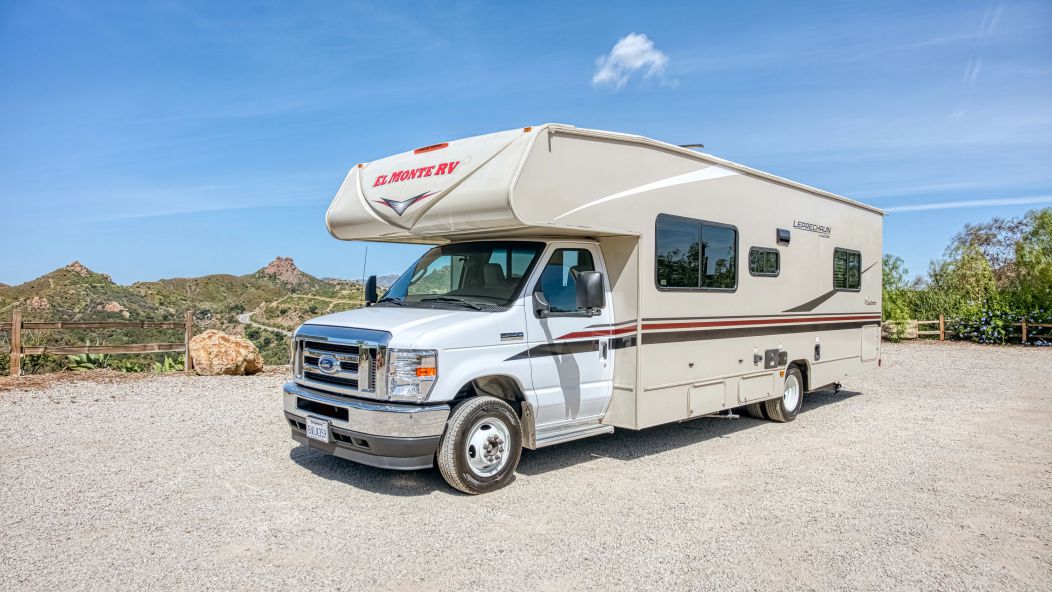 El Monte
El Monte Class C Large (T)
Locations throughout the USA
Also available in Japan
Range of different size vehicles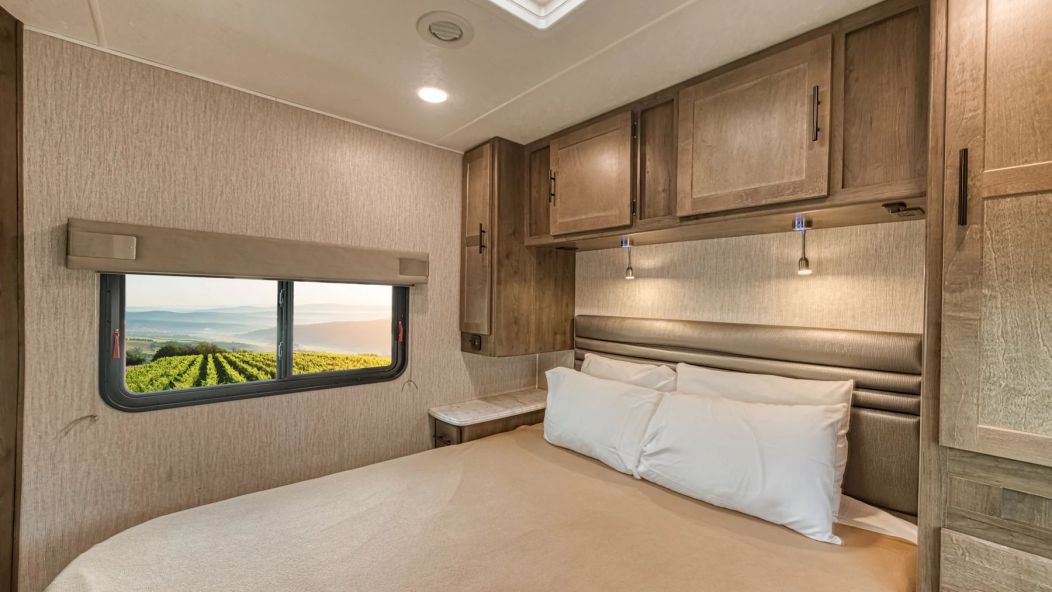 El Monte
El Monte Class C Large (T)
Locations throughout the USA
Also available in Japan
Range of different size vehicles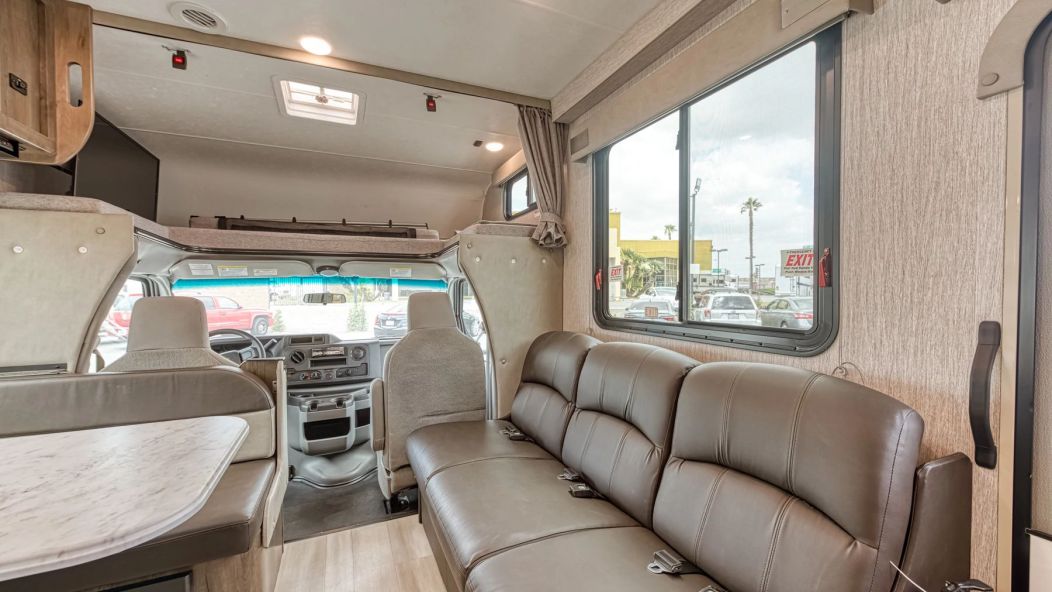 El Monte
El Monte Class C Large (T)
Locations throughout the USA
Also available in Japan
Range of different size vehicles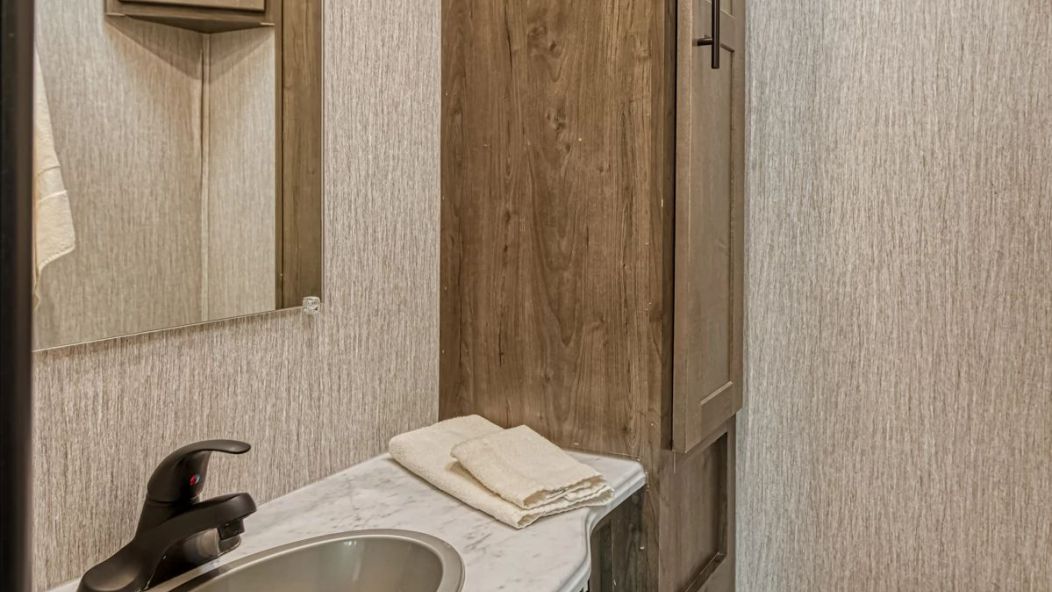 El Monte
El Monte Class C Large (T)
Locations throughout the USA
Also available in Japan
Range of different size vehicles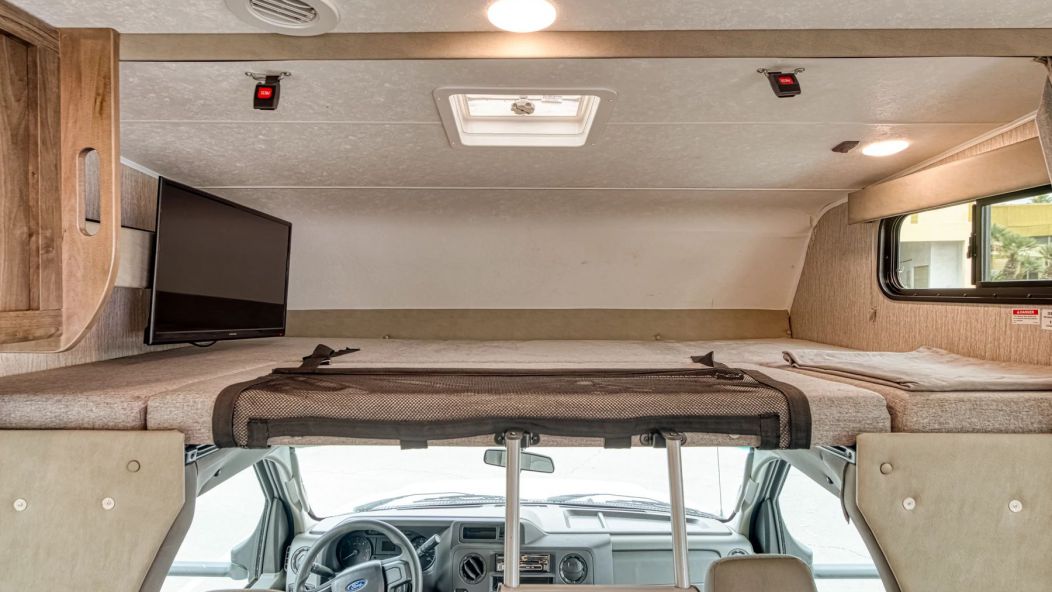 El Monte
El Monte Class C Large (T)
Locations throughout the USA
Also available in Japan
Range of different size vehicles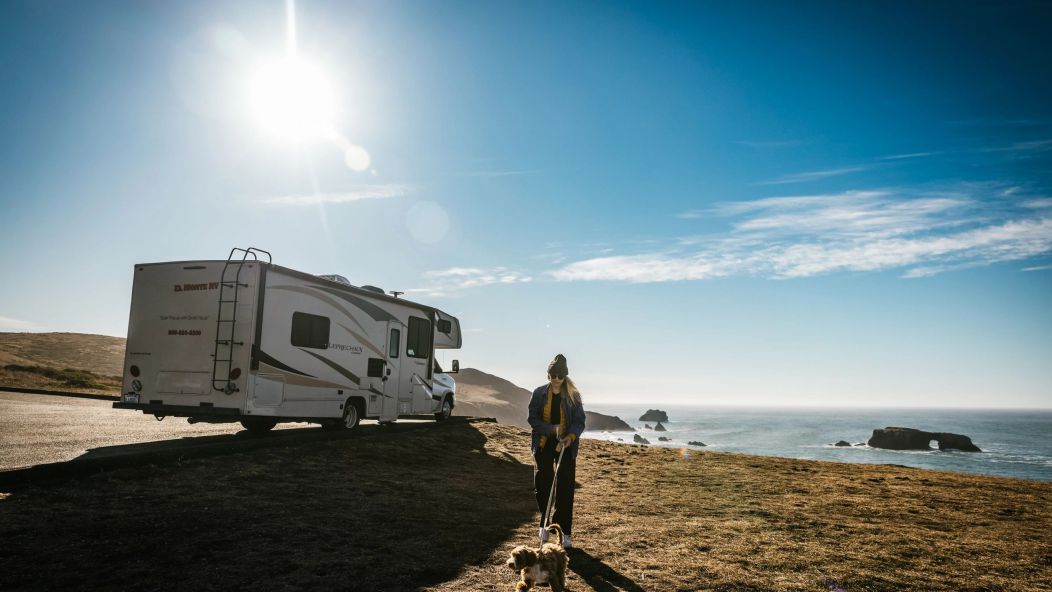 | | |
| --- | --- |
| Min. number of people | 1 |
| Max. number of people | 5 |
| Max. number of adults | 5 |
| Max. number of children | 2 |
| | |
| --- | --- |
| Airbag | No |
| Power Steering | Yes |
| Waste Water Tank | Yes |
| ABS | Yes |
| Power Supply | 12-volt |
| Engine Capacity | 6.0 |
| Fuel | Gasoil |
| Fresh water tank | Yes |
| Grey/waste water tank | Yes |
| Propane tank | Yes |
| Exterior storage bay | Yes |
| Cigarette lighter/charger | No |
| Dual Battery System | No |
| No. of seatbelts | 6 |
| Cruise control | Yes |
| Airco Drivers's cabin | Yes |
| Internal Walk-through access | No |
| Heating Main Cabin | Yes |
| Toilet | Yes |
| Shower | Yes |
| Heating Driver's Cabin | Yes |
| Slide-Out | No |
| Airco main cabin | No |
| Solar Shower | No |
| Drivers License C/C1 | No |
| | |
| --- | --- |
| USB port | No |
| Fire Extinguisher | No |
| DVD Player | No |
| CD-Player | Yes |
| AM/FM radio | Yes |
| Fly Screen | No |
| Generator | Yes |
| Rear Vision Camera | No |
| Awning | No |
| TV | Yes |
| Safe | No |
| Solar Panel | No |
| GPS | No |
| Tent | No |
| Bicycle Rack | No |
| Satellite dish | No |
| Parking Sensors | No |
| | |
| --- | --- |
| Double bed | 203 cm x 152 cm |
| Dinette bed | 177 cm x 106 cm |
| Bunkbed | - |
| Sofa bed | 152 cm x 106 cm |
| Overcab bed | 241 cm x 144 cm |
| Rooftop sleeper | - |
| | |
| --- | --- |
| Sink | Yes |
| Coolbox | No |
| Fridge | Yes |
| Microwave | Yes |
| Stove | Yes |
| Gas Bottle | No |
| Oven | No |
| Warm / Cold Water Supply | Hot and cold water |
| Freezer | Yes |
| Kitchen Utensils | No |
| | |
| --- | --- |
| Child seat anchor | No |
| | |
| --- | --- |
| Transmission | Automatic |