Indie Campers
Sporty
The Sporty campervan from the supplier Indie Campers is the choice for camper rental within Europe. You can pick up this van in Germany, Italy or Portugal. It is a compact van with a sleeping capacity for four people.
This campervan has no shower or toilet in the van, but it does have a small kitchen. You have two beds in the Sporty, kind of a bunkbed. There is an outside shower included.
The practical choice for you sportive vacation. The compact size makes it the ideal vehcile to drive in the busy city, but also for the more adventurous roads.
Indie Campers
Sporty
Campers and campervans
Europa & the United States
24/7 pick-up and drop off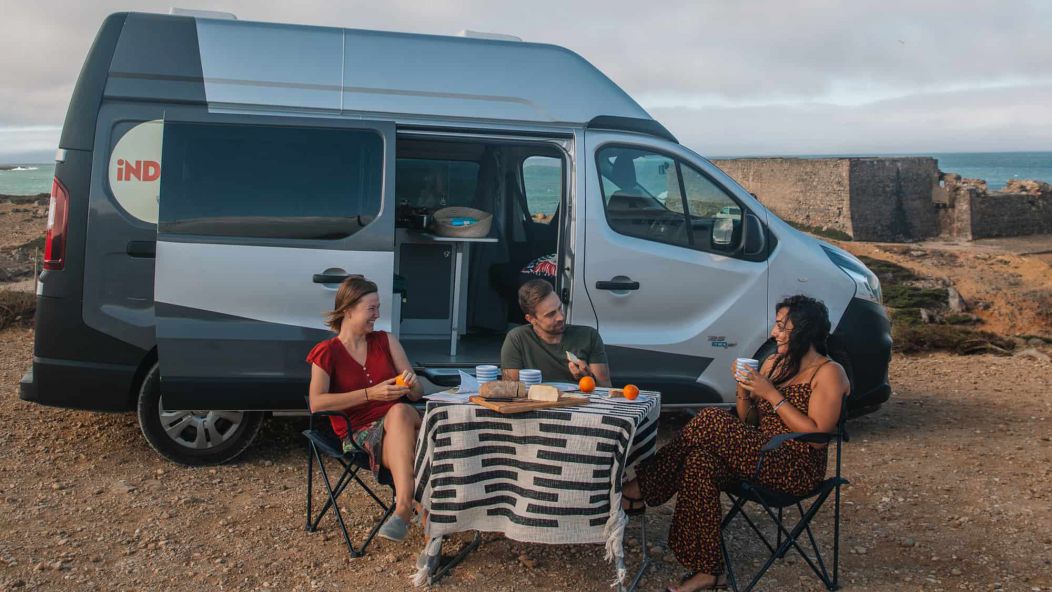 Indie Campers
Sporty
Campers and campervans
Europa & the United States
24/7 pick-up and drop off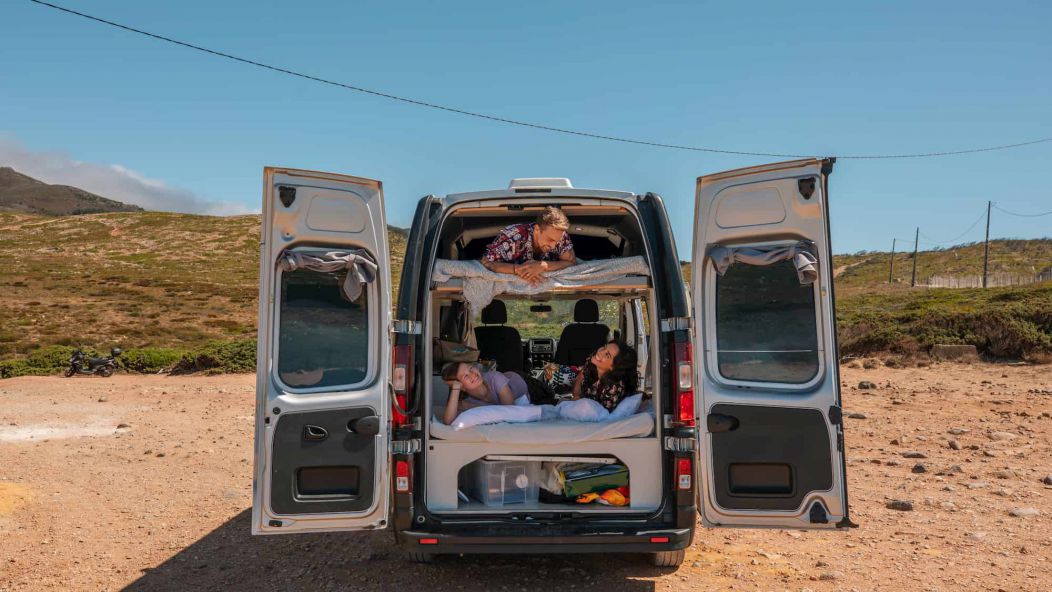 Indie Campers
Sporty
Campers and campervans
Europa & the United States
24/7 pick-up and drop off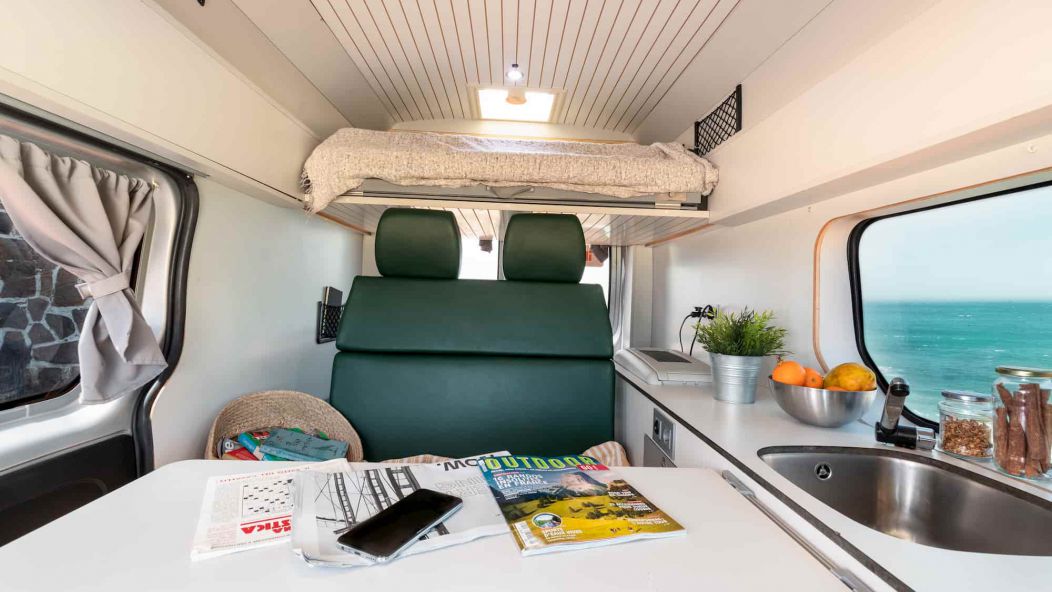 Indie Campers
Sporty
Campers and campervans
Europa & the United States
24/7 pick-up and drop off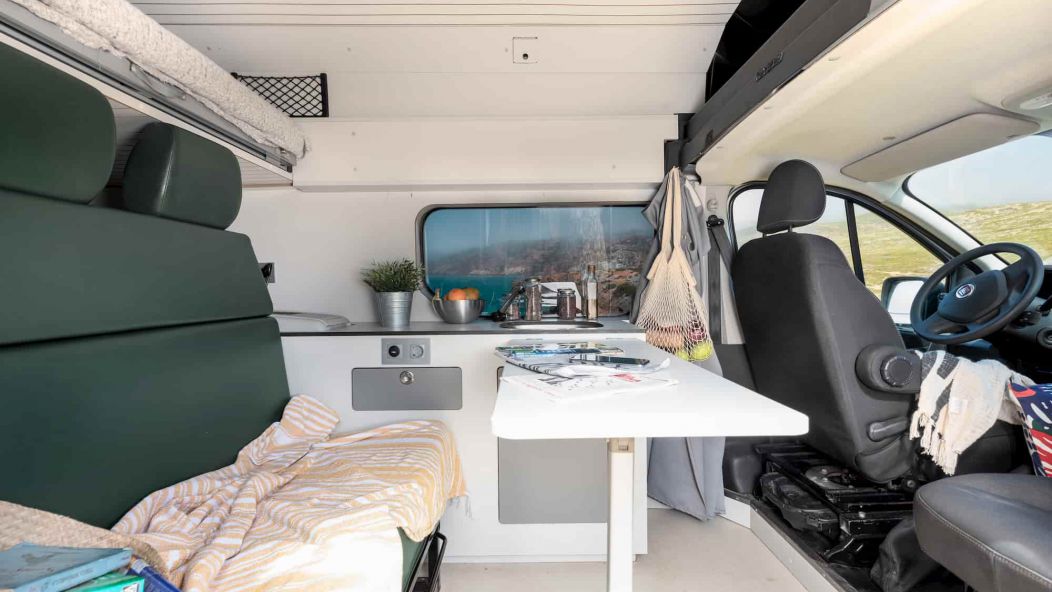 Indie Campers
Sporty
Campers and campervans
Europa & the United States
24/7 pick-up and drop off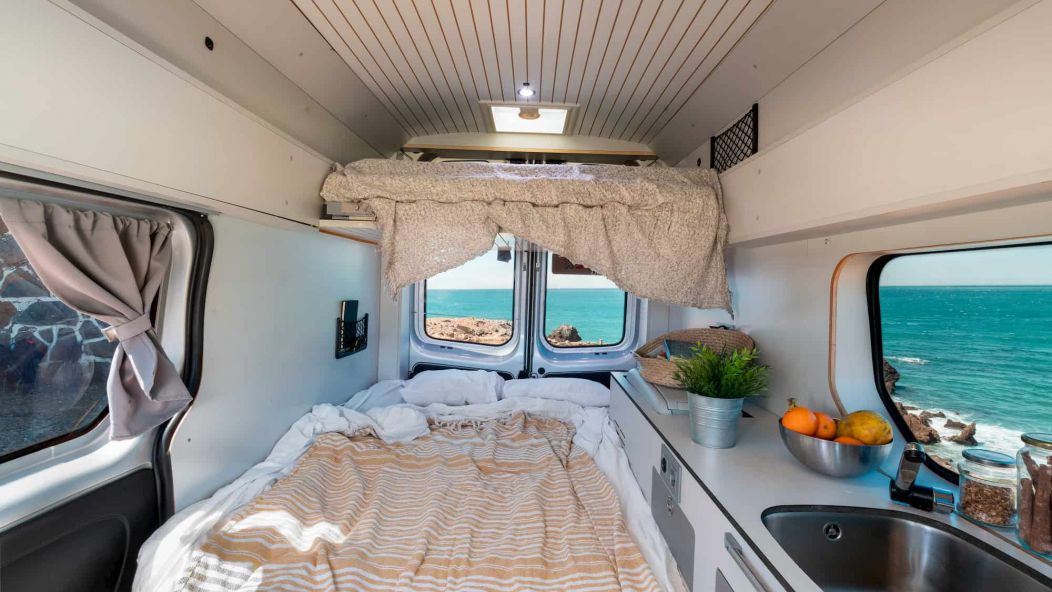 Indie Campers
Sporty
Campers and campervans
Europa & the United States
24/7 pick-up and drop off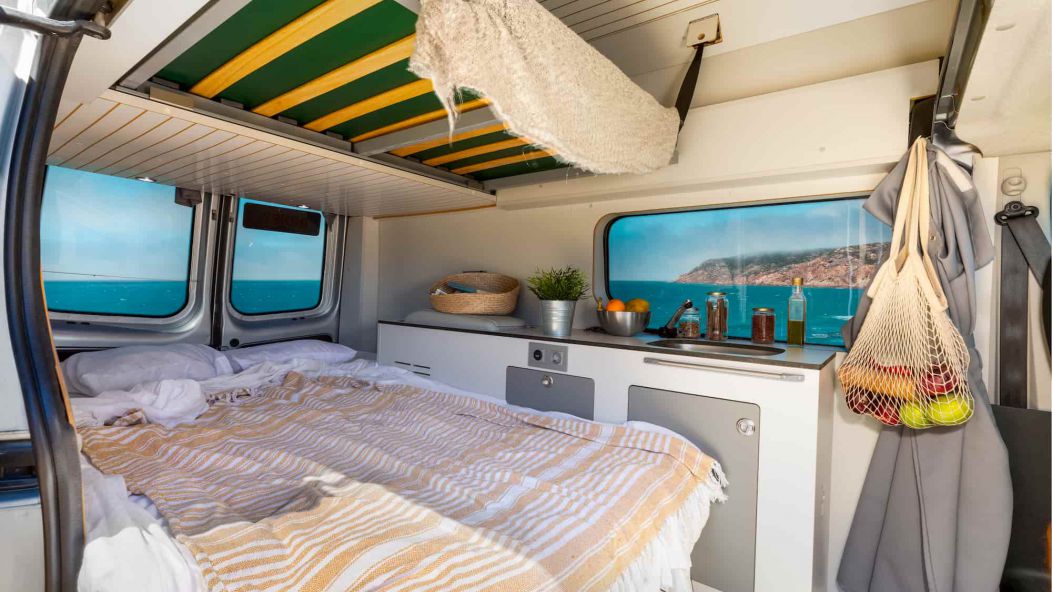 Indie Campers
Sporty
Campers and campervans
Europa & the United States
24/7 pick-up and drop off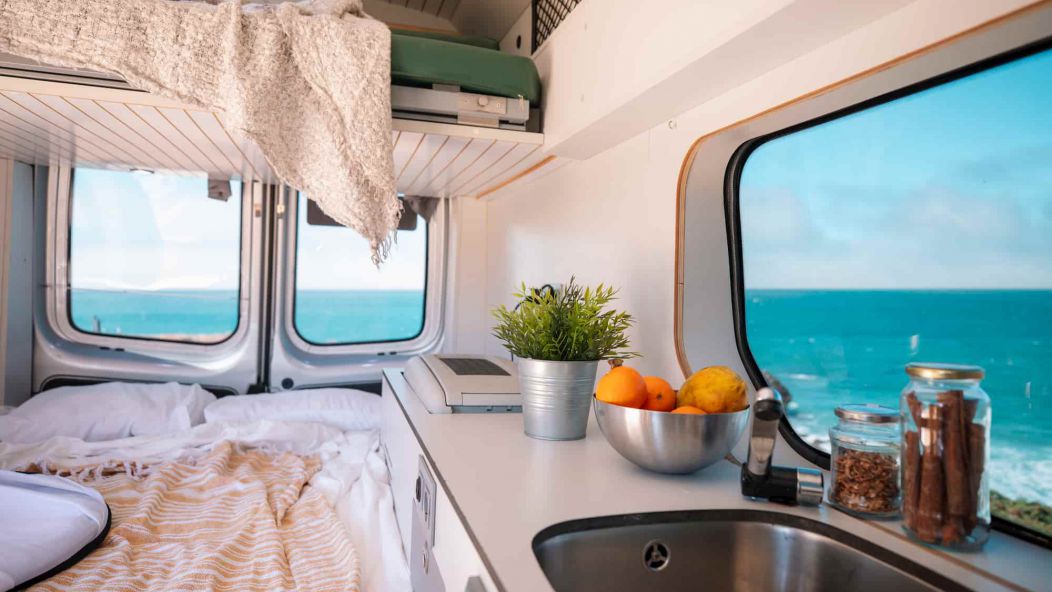 | | |
| --- | --- |
| Min. number of people | 1 |
| Max. number of people | 4 |
| Max. number of adults | 4 |
| Max. number of children | 2 |
| | |
| --- | --- |
| Airbag | Yes |
| Power Steering | No |
| Waste Water Tank | Yes |
| ABS | No |
| Power Supply | 12-volt |
| Engine Capacity | 2.4 |
| Fuel | Diesel |
| Fresh water tank | Yes |
| Grey/waste water tank | No |
| Propane tank | No |
| Exterior storage bay | No |
| Cigarette lighter/charger | No |
| Dual Battery System | No |
| No. of seatbelts | 4 |
| Cruise control | No |
| Airco Drivers's cabin | Yes |
| Internal Walk-through access | No |
| Heating Main Cabin | No |
| Toilet | No |
| Shower | No |
| Heating Driver's Cabin | No |
| Slide-Out | No |
| Airco main cabin | No |
| Solar Shower | No |
| Drivers License C/C1 | No |
| | |
| --- | --- |
| USB port | No |
| Fire Extinguisher | No |
| DVD Player | No |
| CD-Player | No |
| AM/FM radio | Yes |
| Fly Screen | No |
| Generator | No |
| Rear Vision Camera | No |
| Awning | No |
| TV | No |
| Safe | No |
| Solar Panel | No |
| GPS | No |
| Tent | No |
| Bicycle Rack | No |
| Satellite dish | No |
| Parking Sensors | No |
| | |
| --- | --- |
| Double bed | |
| Dinette bed | |
| Bunkbed | 200 cm x 130 cm / 207 cm x 163 cm |
| Sofa bed | |
| Overcab bed | |
| Rooftop sleeper | |
| | |
| --- | --- |
| Sink | Yes |
| Coolbox | No |
| Fridge | Yes |
| Microwave | No |
| Stove | Yes |
| Gas Bottle | No |
| Oven | No |
| Warm / Cold Water Supply | |
| Freezer | No |
| Kitchen Utensils | No |
| | |
| --- | --- |
| Child seat anchor | No |
| | |
| --- | --- |
| Transmission | Manual |