Early bird discount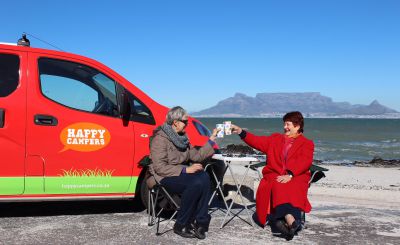 The early bird catches the worm! When it comes to RV rental, you can save a lot of money if you book your rental vehicle one year to six months in advance. Many of our RV and camper suppliers offer early bird discounts up to 20% on their rental rates. In addition to the discount on RV rental, early booking has another advantage. You still have a large choice in available vehicles and rental locations!
Enjoy early bird discount
The travel industry is known for their last minute discount deals and many people assume the same rules apply to RV rental. Unfortunately, this is not the case. Our RV and camper suppliers offer a set number of vehicles each season and especially during peak season a last minute deal is often more expensive due to less availability. To get the best RV rental deal, we advise you to book as early in advance as possible. Many of our suppliers work with flexible rates, which means they work with a supply and demand system. If you book early in the season, with plenty of vehicles still available, the flexible rate will be at its lowest.
What is the best time to make a reservation?
Each summer the rates of our US suppliers are published for the following year, which means you can make a reservation for next summer. If you want to rent an RV or campervan in Canada, Australia or New Zealand the same publication times apply. New rates for RV rental in Europe, South America and Southern Africa are published in the fall. Especially if you are planning on traveling in peak season (summer months in the USA, winter months in Australia and New Zealand), we advice you to book a year prior for the best RV deals.
Request a free quote
Request a free quote on our website to check the early bird discounts per supplier. Suppliers that offer early bird discounts in the United States are Cruise America, El Monte, Road Bear RV and Apollo. Please refer to our Specials page for additional discounts and specials or contact us with questions about early bird discounts.