One way RV rental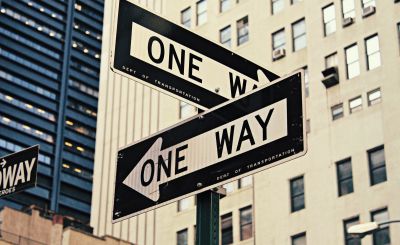 When booking your RV or campervan, you select your preferred city for pickup and drop-off. This can be the same city and rental location, which makes your quotation a roundtrip. You can also select a different city for drop-off, which makes your quotation a one-way RV rental. A one-way is possible with most of our RV suppliers in the United States. However, a one-way quotation always needs approval from your selected RV supplier. After you request your one-way quotation on our website, Worldwide Campers contacts the RV supplier for approval and will let you know by email if your request is accepted.
PLEASE NOTE: A 7 night minimum applies to all rentals.
One way fee
One-way RV rental is possible with most of our suppiers but comes with a surcharge. This is because of the logistical issue that you drop off a vehicle at another location, which means that the amount of vehicles changes daily per location. The surcharge, referred to as a one-way fee in your quotation, will be between $200,- en $750,-. The exact amount depends on the distance between your pickup and drop-off location. The exact costs are mentioned in the optional items in step 2 of making your quotation. If you have any questions about the one way fee, please contact us
One-way RV rental quote
Do keep in mind that a relevant special or discount is not yet subtracted in your quotation. As soon as our customer service team receives your quotation, they will subtract the discount and send you the accurate pricing per email. Do you have any question in regards to one-ways and one-way fee? Feel free to contact our customer service team.