Early Bird Specials Canadream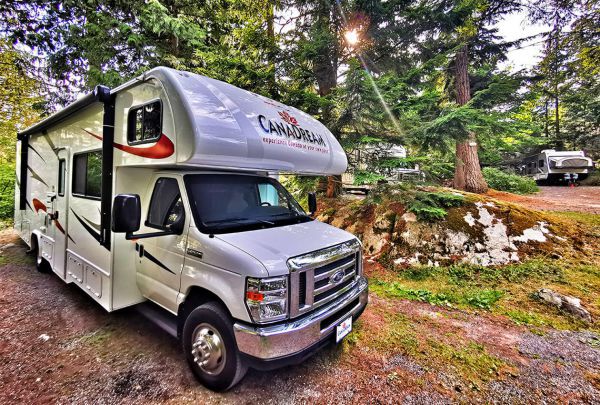 Canada is a fantastic country to explore per campervan. Enjoy a ride through mountains and along lakes with one of our Early Bird Specials. Whether it is Eastern or Western Canada, visit the unique cities and enjoy beautiful nature.
Book now your vacation to Canada before January 31, 2022 and choose from one of the four specials below to be processed on your reservation. This offer is valid for pickups between April 4 and June 19, 2022 or August 22 and October 30, 2022. Pickups between June 20 and August 21, 2022 are excluded.
Canadream has an Early Bird Discount on the campervan price of 8% during this period. This is standard processed via our website.
Option 1: Receive a 50% discount on unlimited kilometers
Option 2: Get 50% off the abandonment fee
Option 3: Get free personal gear, RV gear, additional driver, and free travel in America
Option 4: Discount on your kilometers, book 2 times 800 km and receive two extra packages of 800 km (4 pick up, pay 2)
If you would like to receive a quote, please contact our customer service team, or request a quote via our website.
Cancellation policy:
More than 60 days before the start date, the renter owes CAD$ 100.
Between 59 and 30 days before the start date, the tenant owes 20% of the total rent.
Between 29 and 15 days before the start date, the tenant owes 50% of the total rent.
Between 14 days and a no show, the tenant owes 100% of the total rent.
If there are drop off costs, these will also be charged on cancellation.
The tax percentage is also charged (varies per location).
Check the terms & conditions of your preffered RV supplier
In addition to the general terms and conditions of Worldwide Campers, the conditions of your preferred RV supplier are also important! Here you can read all about one way possibilities, deposits, transfers en more!