Book an RV for Canada in 2024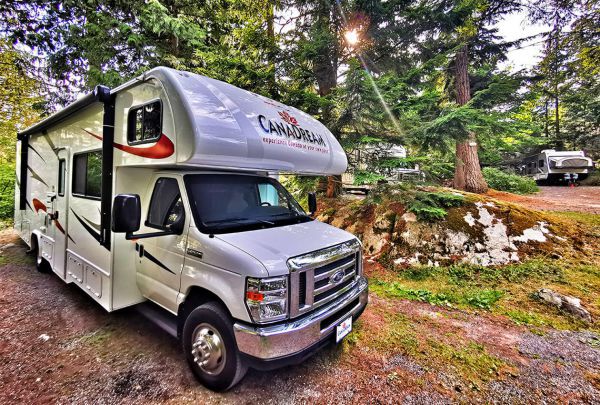 Canada was one of the first countries to lift the bulk of the entry measures, making Canada an extra popular holiday destination for Europeans this and next summer. If you have plans to travel to Canada in 2024, you can already benefit from various early bird discounts. Whether it is Eastern or Western Canada, with a rental camper you can visit the special cities and cruise through the diverse nature.
Conditions:
Book before October 31, 2023
Pick up the camper between 01 April and 3 November 2024
Book with rental company Canadream, choose from all their camper types.
Canadream now offers the possibility that one of the four options below can be added to the booking if you are traveling between 01 April and 03 November 2024.
Option 1: Receive a 50% discount on the unlimited kilometer rates, with a maximum of 21 nights.
Option 2 buy two packages of 800 km and receive two packages of 800 km for free.
Option 3: Receive the following three extras for free: kitchen set + linen set for 1 person, an additional driver and the US driving costs (if you want to cross the border with the US).
option 4: 50% discount on the one-way costs (min 14 nights rental)
Check the terms & conditions of your preffered RV supplier
In addition to the general terms and conditions of Worldwide Campers, the conditions of your preferred RV supplier are also important! Here you can read all about one way possibilities, deposits, transfers en more!